Looking for top Valentine's day gifts of 2010?
If we had to take a stand on whether Valentine's day was invented by Hallmark, we would have to say "Yes". Nevertheless, it is approaching and like it or not, we have been socially conditioned to treat Valentine's day like a holiday and to expect something-something (think bling-bling, gourmet chocolat, and sexy attire).
Whether you are buying gifts for special women in your life or simply believe in "suggestive gifting" (i.e. casually mention to a hubby/boyfriend what your heart desires), this guide will help you decide.   Oh yeah, and we grouped the finds n each category by splurge and steal to fit every budget.  (But don't fret, while the steals are less expensive, they are high quality).
1.Jewelry:
1.Steal: 10k White Gold Round Brilliant Cut Diamond Stud Earrings -$89(from $295)
2.Splurge: 14k White Gold Earrings, Diamond -$1,329(from $2,250)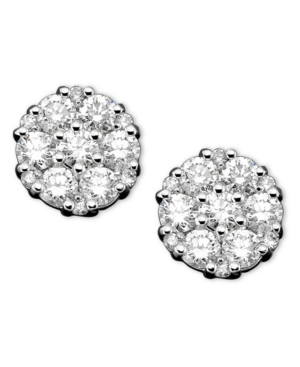 2.Lingerie
1.Steal: Jezebel Cherished Demi Bra
-start at $29
2.Splurge:Maitre D Slip -$590 (Madonna shops at Agent Provocateur for sexy duds)

Sexy Fun: Hanky Panky Low Rise Signature Lace Thongs in a Heart Box Panty
-$99

3. Chocolate
Steal:Gatsby Collection -$42
Splurge: Aphrodisiac Hat Box –$100

4.Beauty:
1.Steal:Philosophy Flirty Girl™ Set Flirty Girl Set
-$35
2.Splurge:La Prairie Anti-Aging Premiere Collection -$275

5.Perfume:
1.Narciso Rodriguez Musc Intense Eau de Parfum 3.3 oz. -$110
2.Thierry Mugler Angel 0.8 oz Eau de Parfum Spray
-from $48
3.Stella McCartney Stella 1.6 oz Eau de Parfum Spray
-from $70

6.Accessories:
1.Steal:
Tory Burch Sail Nylon-Canvas Wristlet
-$85
2.Splurge:Tory Burch Semi-Glazed Leather Wristlet
-$155