Tired of giving Mom same old Hallmark bouquet and a box of chocolates every year? Get a fresh spin on old Mother's Day gifts and get Mom less conventional gifts this Mother's Day.    In this guide we combined gifts that are either unconventional, have a modern spin on an old classic, or let you save money.
1. Magazine Subscription
– Mom will be entertained for months to come with Us Weekly, Real Simple, and Oprah.   Both Real Simple and Oprah subscriptions are currently on sale, which makes them a great buy.


2. Jewelry Tree – $59.99.   There is nothing better than finding a useful gift that Mom will use yet wouldn't splurge on herself.   This modern creation is a serene place for Mom to park her jewelry.  When not holding jewelry it also moonlights as an architectural accessory that will add modern flare to any room.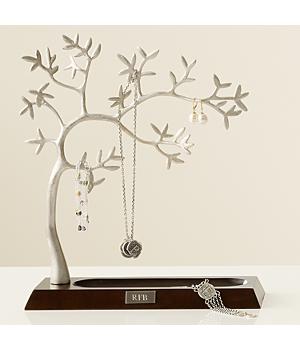 3. Lilies for Mom– $29.   Put a smile on Mom's face with this fresh and pretty pink bouquet of lilies.   They travel in a modern pale pink vase.    The unconventional part about this gift is that there is something in it for you as well – you will get $25 Restaurant.com gift code. Hint: utilize when taking mom out to celebrate Mother's day.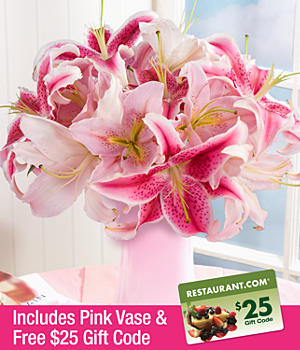 4. Give Gift Cards and Save – Buy discounted gift card to any store and this year instead of wrecking your brain picking out a gift, let Mom choose her own.    Plastic Jungle sells gift cards from major retailers at up to 30% off.  You can get a card for  Banana Republic, Gap, Bloomingdales, and many more.   Also discounted gift cards from Spa finder are available.

5. Kindle Wireless Reading Device – $259 + free shipping.  Think Mom is not adoptable to new technology?   Don't write her off into a tech-non-savvy land.   Introduce her to intuitive to use Kindle and feel proud of how quickly she is able to navigate through the pages of her favorite novel.


Still wondering what to get for Mom? Try our shapewear guide to find innovative undergarments that will have Mom stay stylish in any dress and look just as pretty as she did years ago when you still used to walk holding her hand.