Spring is quickly approaching, and although it is still frosty outside, the stores are already showcasing their spring collections.   We browsed all things spring from Banana Republic and adore these 6 fab finds.   Since Banana Republic is running  40% off sale this weekend, it is a perfect opportunity to full proof your wardrobe for spring.   This sale ends on February, 15th.
From necklaces to light weight cashmere scarf to Vera Wang inspired chiffon blouse, these pieces make a fabulously chic statement.
Banana Republic Cast-your-net necklace
-$27(from $39.50).  This net inspired chain bib necklace is a perfect accessory to add an interest to an outfit.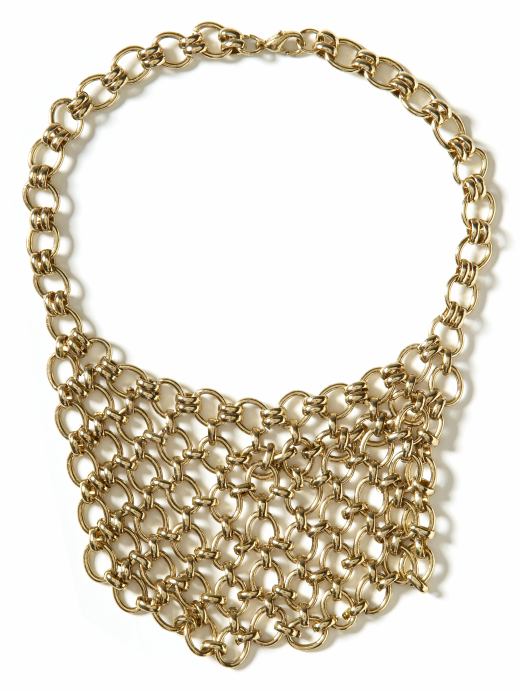 Lightweight cashmere scarf
–$49(from $70). This luxurious scarf is a perfect way to bring the the joy of cashmere into spring.   The light texture and refreshing berry color, make it a perfect spring accessory that will keep you warm against the breeze and uplift your wardrobe with spring hues.

Monogram chiffon-trim tank
-$55(from $79). This silky tank is reminiscent of Vera Wang design.   It is both classy, when worn under the blazer or cardigan and sexy when worn without a cardigan with a curve hugging skirt or a pair of black slacks.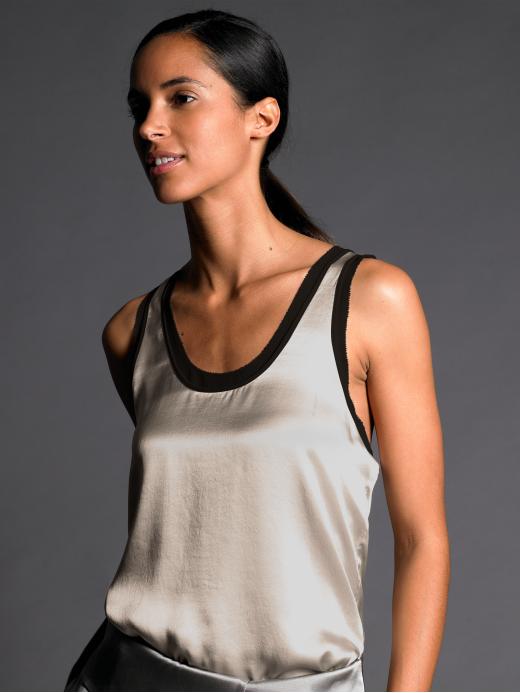 Heritage batwing-sleeve cardigan -$47(from $79.50)
. This cardigan is a perfect spring alternative to a chunky grandpa cardigan.  Light texture and pastel color combined with a flattering cut elevate this sweater into a must-have piece for spring.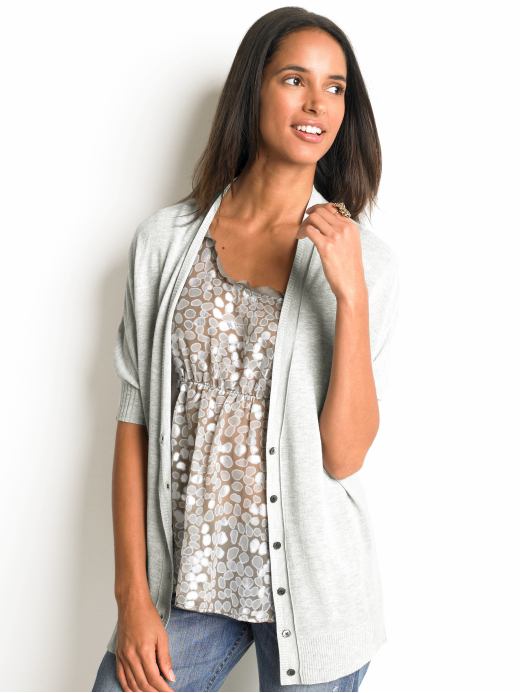 Black Classic Pencil Skirt
-$42(from $62). This figure flattering skirt is perfect in its simplicity and a thin belt adds just the right twist.  The length is perfect to show off enough leg to look sexy without raising your co worker's eyebrows.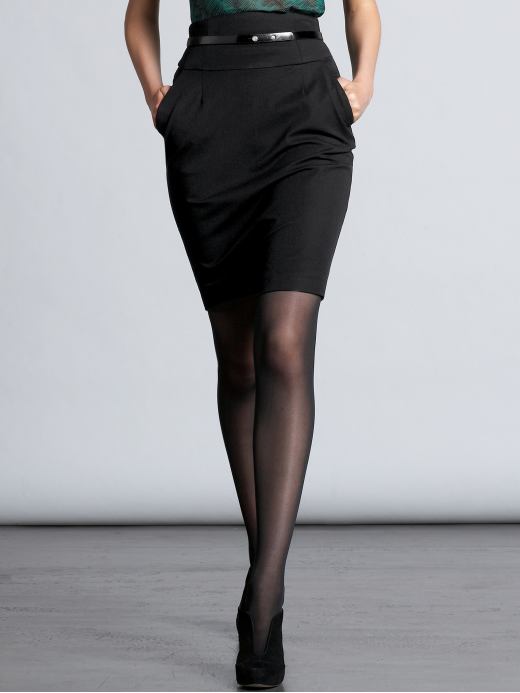 Dancing charms Earrings-$34(from $49.50). Turquoise is one of the spring's hottest trends and these chandelier's earrings strike a perfect balance of delicate and tasteful. The color is so vivid, these earrings will create a splash when you enter a room.