If you haven't yet heard of Stella McCartney collaboration with Gap to create luxury kids collection, you should.
Ms. Stella rolled up her sleeves and rolled out adorable designs in luxurious fabric (think cashmere) to drape your tots and kids.
Except, the biggest buzz about the collection is that women are snapping it up for themselves instead.
The ladies of Grazia – UK Fashion Magazine – take the theoretical concept of squeezing into Stella's Kids Line for Gap, one step further, by actually demonstrating how the clothes fit.[Videos from  Grazia]
Their verdict: After exhaustive research, the team determines that the purple princess coat, the boys' flannel button-down, the trench, and the boys' gray cashmere hoodie are all wearable by adults (at least, petite adults). [Racked]
Check out the "chosen" pieces below and the videos to see the "determination process":
Shoes:

It is with deep sadness, we announce that the much blogged about cashmere hoodie – that Stella herself plans to wear – has sold out online (it may still be available in stores).   As for the rest of the chosen pieces, see below.
And at the risk of being risque, as Grazia didn't specify T's in her selection, we still think that the awesomely colored T's in large sizes (L, XL, XLL) will make a perfectly fitted landing in your wardrobe.   Check them out, just make sure to shop Kids sections, not baby's section, no matter how small you are.

Stella McCartney Princess coat in oxford plum
-$98.. how cute!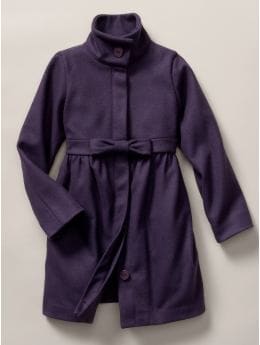 BabyGap: Stella McCartney trench coat – chrome
-$78.  hmmm..we question if an adult can actually pull this one off.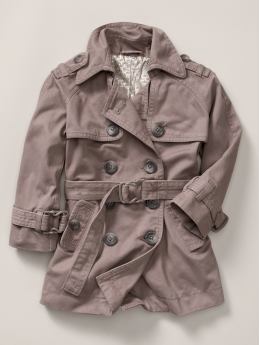 GapKids: Stella McCartney solid T – light asphalt
– $24.  Makes us crave layering in style through the winter.


The collection hit Gap stores a few days ago and multiple pieces are already sold out.  If the collection piques your interest, we would not wait until holidays to get it.    However, unlike Grazia, we are not sure a grown woman should be squeezing into kid's size trench (may be just T's and the hoodie), instead try these clothes in your own size.