Tree leafs are turning red and yellow, the weather is getting cooler, and the clothes is getting warmer.  There are many ways to carry your summer wardrobe into fall and to combine it with heavier fall and winter fabrics. To do that in style use a transition piece, such as a perfect fall scarf.
A warm and delicate fall scarf can visually unify wardrobe pieces from different seasons.  Finding a functional fall scarf is the key: it should adds a layer, keeps you warm, but not hot, and look interesting.
Here are a few finds to consider:
1. EMPORIO ARMANI Scarf
– $89.  This doubled fabric scarf is available in three colors: brown and red, black and cream, brown and pink. It is made from 100% wool and balances a perfect combination of delicate and warm.  I love the tasteful colors, the lightness of the fabric, and the price.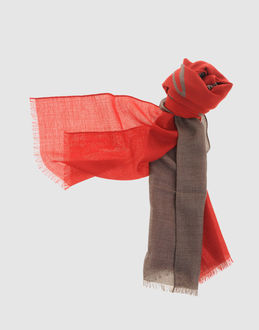 2.NELL&ME Scarf– $95.  Made of gauze-like fabric, this scarf has a dreamy appearance and texture.  It comes in three beautiful fall perfect colors: azure, green, and beige and is lined with another layer of cream fabric of the same texture. Pairing it with heavy fabrics will add lightness and balance to an outfit.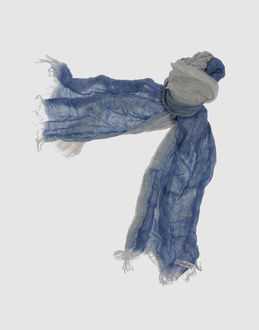 3. Emilio Pucci Geometric-print scarf
-$340 (original $850 – 60% off).  This pink silk-blend geometric-print scarf is a burst of color.  The patterns and fresh colors are bound to lift you out of blue mood any day.